D'Artisan Shoppe
Regular price
Sale price
$50.00 USD
Unit price
per
Sale
Sold out
The Maestro Series XV synthetics mimic soft natural sable but clean easily, are more durable and are not heartbreakingly expensive if you happen to be a little rough on your brushes. Synthetics are suitable for acrylic or watercolor painting styles.

Stiff hog hairs on the other hand are sturdy for thick oil and acrylic paints to create painterly dynamic strokes and textural effects. The stiff fan brush is great of painting trees, feathers or hairs. The wide is ideal for sky washes or stippling effects. Use the 3/0 rigger for fine lines or detailed work.
SUPERB QUALITY HANDMADE ARTISAN BRUSHES.

 

Anti-shedding with quality seamless double crimp ferrules with superior snap. No more loose hairs sticking onto your artwork. The Maestro Series XV hand crafted all-purpose brushes are perfect for detail fine art work, arts and craft, face painting or even painting ceramics.

WIDEST SELECTION OF BRUSH TYPES AND SHAPES. No more worrying about not having the right brush for the job. The Maestro Series 15 piece paint brush kit has been carefully chosen to give you the most comprehensive collection yet select number of brushes to match your painting needs: flat/one stroke, round, filbert, angled shader, square wash/wide, fan, bright and small 000 liner.
SUITABLE FOR ALL MEDIA. Premium quality soft synthetic and natural boar hair bristle for all painting styles, media and technique you want from acrylic, watercolor, gouache, tempera or oil based paints.
BEAUTIFULLY PACKAGED TO PROTECT YOUR INVESTMENT. These brushes come exquisitely encased in a gorgeous stylish carrier/holder with magnetic snap locks for easy transportation and storage; just perfect for en plein air! The brush case is compact and light weight; not bulky like some other holders in the market. All 15 brushes come individually wrapped with individual slots in the holder; and the flap reduces friction plus prevents the bristles from crushing compared to a normal brush roll. The very elegant presentation itself makes it an ideal gift for your loved one, or to even as an indulgence for yourself!
EASE OF USE Light weight, hardwood birch long handles offer exceptional balance and grip to reduce fatigue. The ferrules are made out of anodized aluminum which is extremely durable, low maintenance and remains bright even after prolong use. The painted and varnished handle makes it easy to clean. The brush shape and number is printed onto handles for easy identification for budding artists. 
PEACE OF MIND. D'Artisan Shoppe offers a lifetime return and replace guarantee. You won't find better value for premium quality brushes.
Share
View full details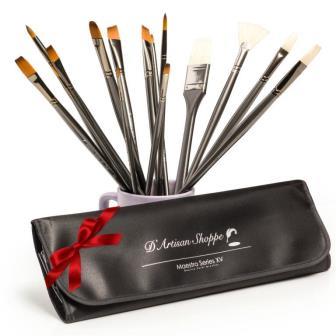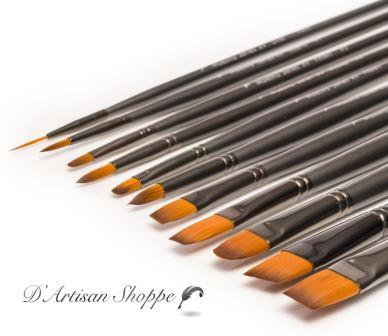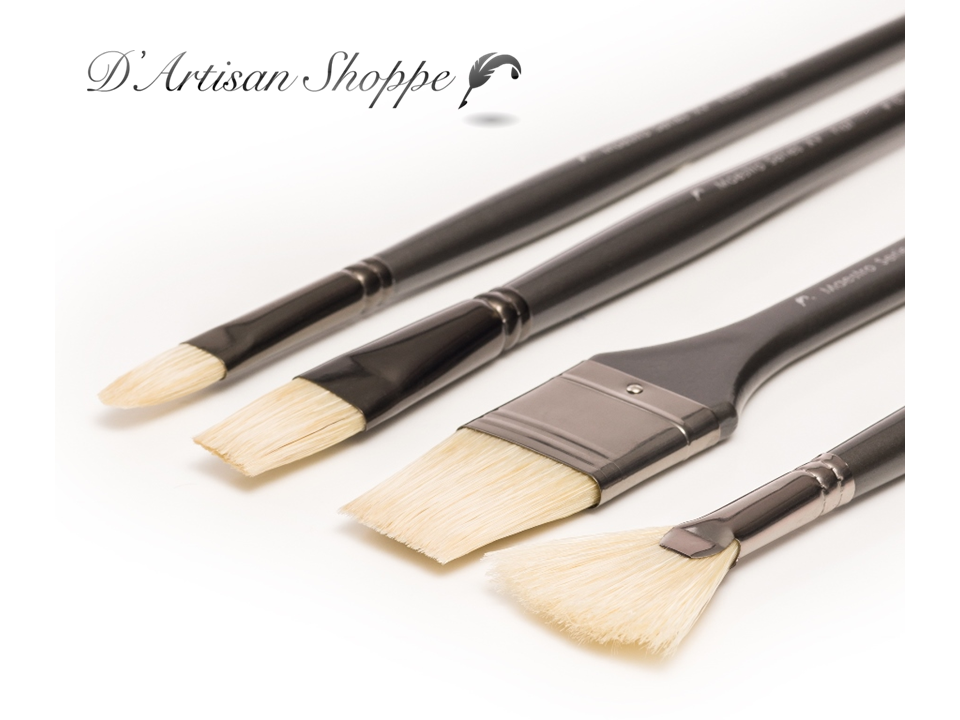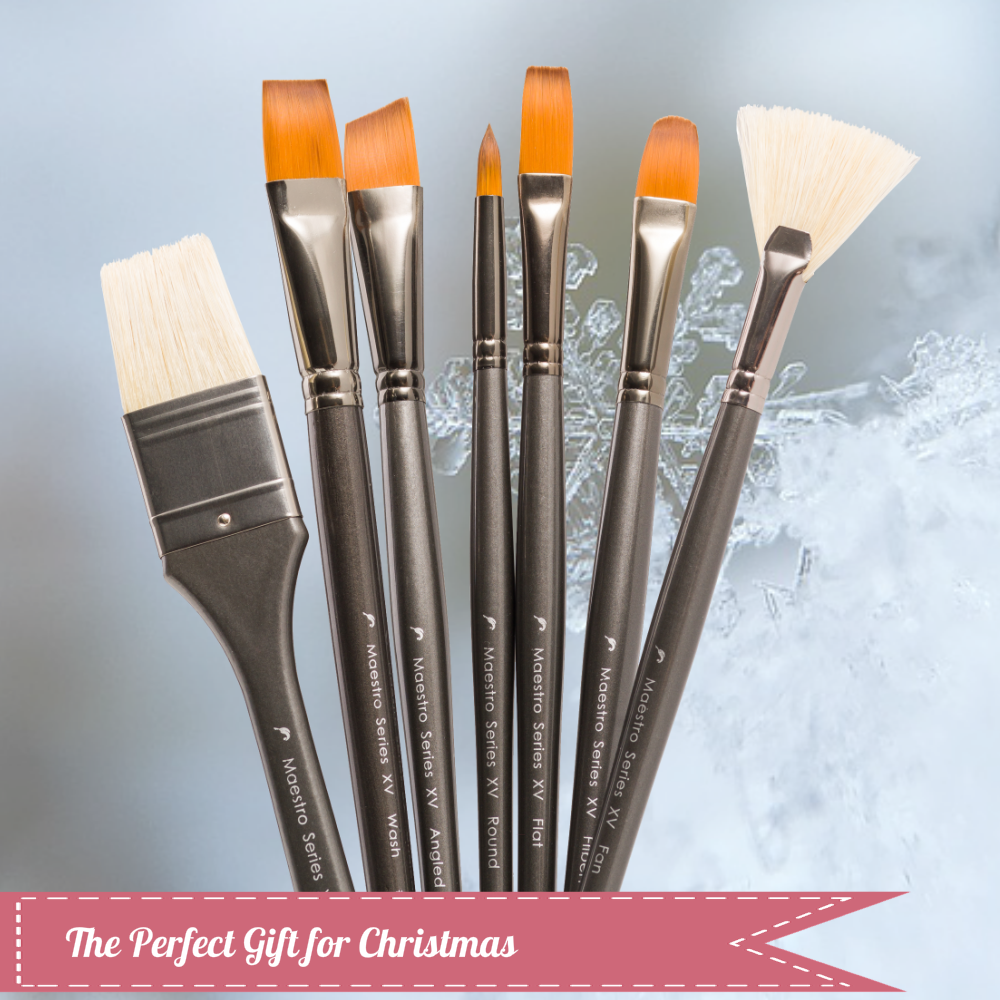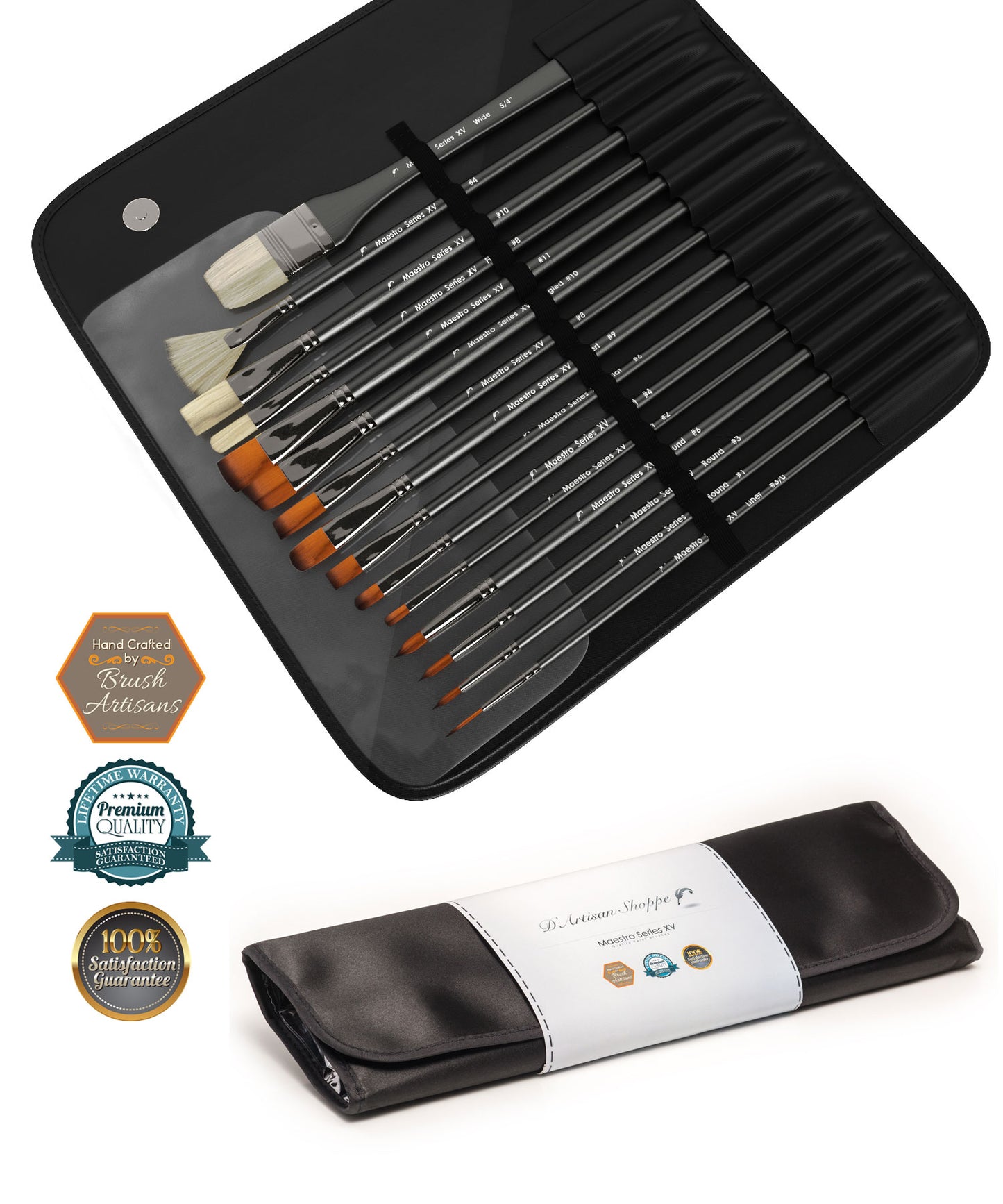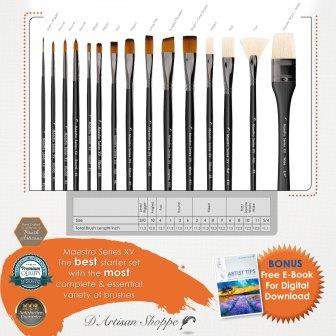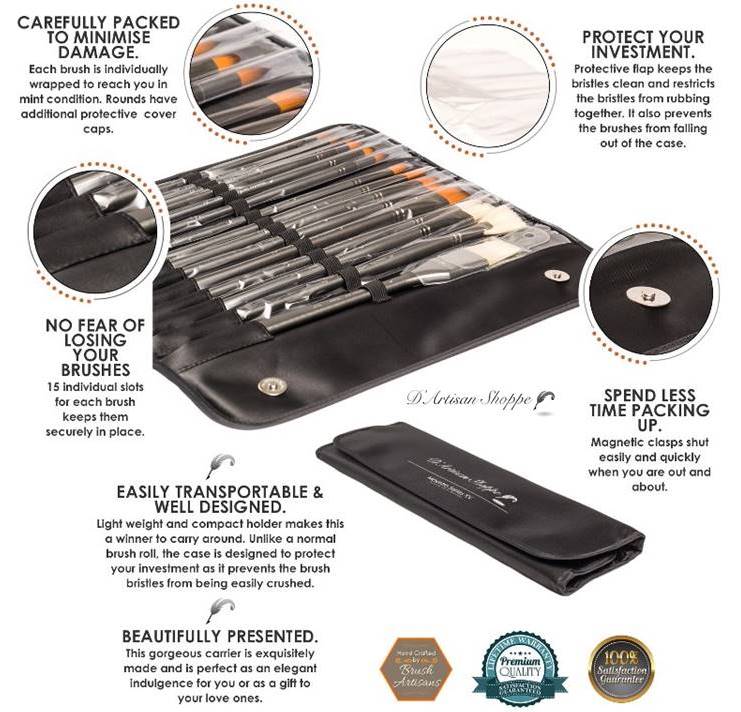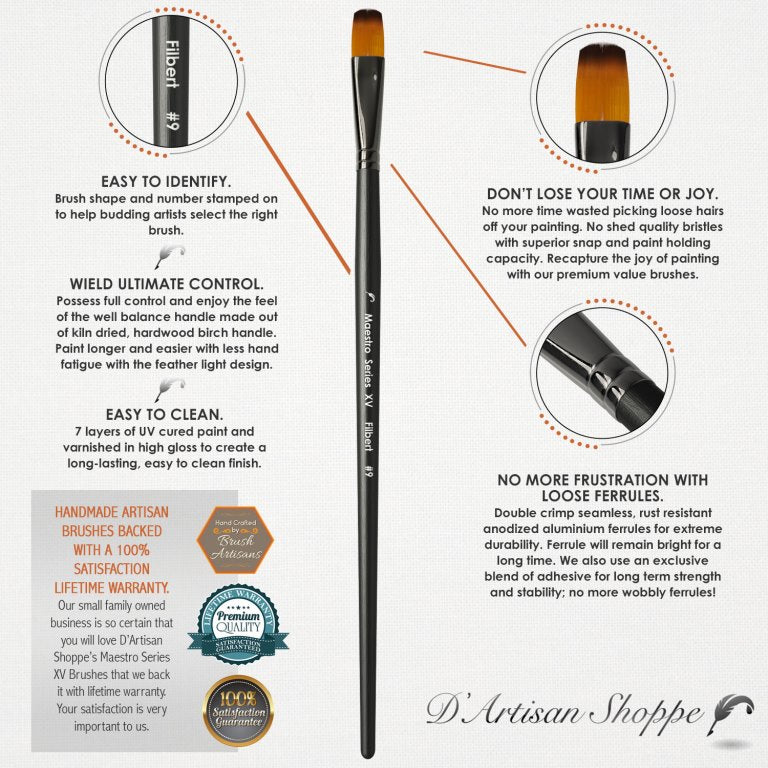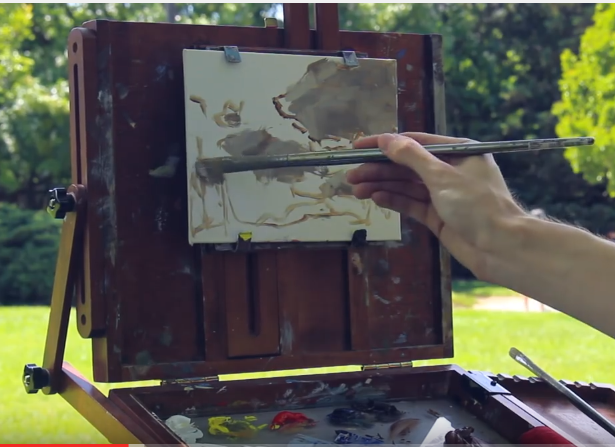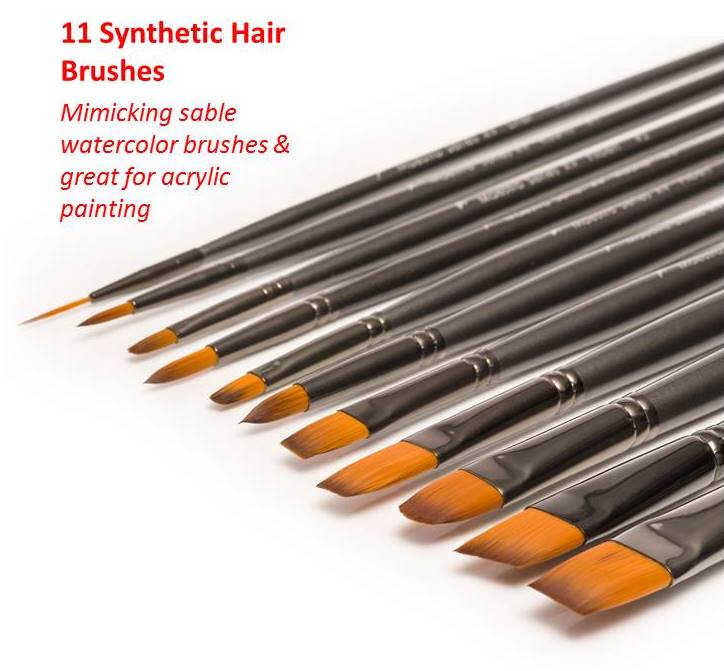 I really like the products
I've just started using the brushes and all is well. I have no reason to believe they will be anything other than very good.
Great Brush set
This Maestro XV Art Paint Brush 15pc Set is fantastic. The brushes come in a snap trifold container that keeps the brushes safe in travel. I bought these for plein air painting and they work very well.
Maestro XV Art Paint Brush 15pc Set
Comfort in handling the brush, and the brush strokes of the bristles.
The brushes are easy to handle. I used them on a Acrylic project.
Originally posted on Chloes Online Store at Amazon
Originally posted on Chloes Online Store at Amazon