D'Artisan Shoppe
Regular price
Sale price
$40.00 USD
Unit price
per
Sale
Sold out
If you are a scale modeler who needs micro brushes for fine detail work, these professional brushes for miniatures are ideal for detail painting.

Why Are These The Best Detail Brushes?

Ergonomic Triangular Handles – Super comfortable to paint longer with less hand fatigue compared to traditional thin handles. Well weighted so no more aching hands giving you much greater control.
Fine Round Point - Maintains A Precise Shape for Detailed Painting.
Durable Double Crimp Anti-shedding – No More Frustration With Loose Ferrules or stray Hairs.
Easy To Clean – 7 layers of UV coated paint on handles means no flaking paint off your handles. Quality synthetic hair makes it easier to keep your brush cleaner.
Well Packaged in a Compact Brush Organizer - Free durable plastic brush holder and dust bag included to keep things tidy. All round brushes come with protective covers to reach you in pristine condition.

Inside Package of 12 Detail Paint Brushes:

Liners 4/0, 3/0, 2/0, 0 & 1
Rounds 4/0, 3/0, 2/0, 0 & 1
Flats 0 & 1
1 Brush Holder + 1 Dust Bag to keep moths away

These ultra fine brushes are perfect for citadel paint, army figures, Reaper or D&D Miniatures, fashion illustration, Gundams/Gunpla model kits.

These brushes make detail painting much easier. Use it on testors enamels, as acrylic paint brushes or as oil painting brushes. They make the best watercolor brushes for tiny works of art on canvas or botanical painting, paint by numbers for adults or even for making detailing on rock painting.

D'Artisan Shoppe specialize in paint brushes unlike other copycat brands. Designed by artists for artists. Buy the original in full confidence with our no-hassle warranty.

Share
View full details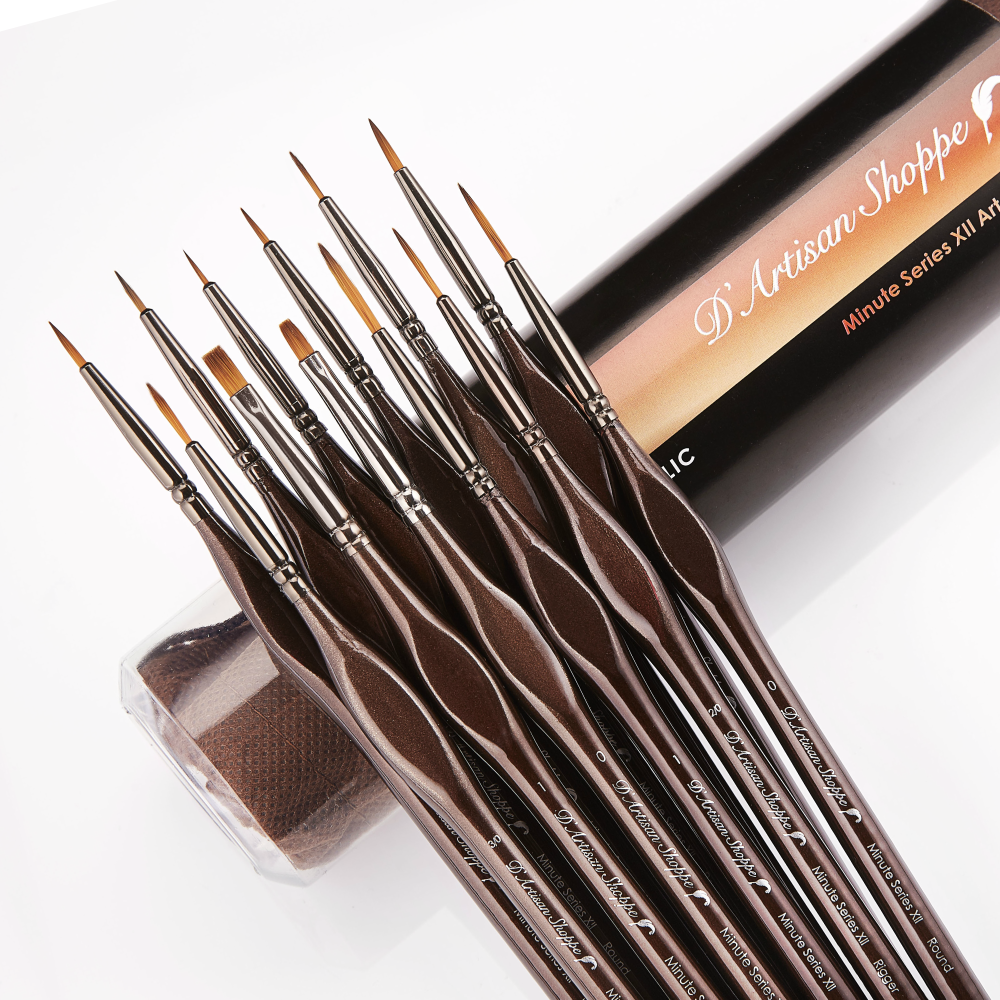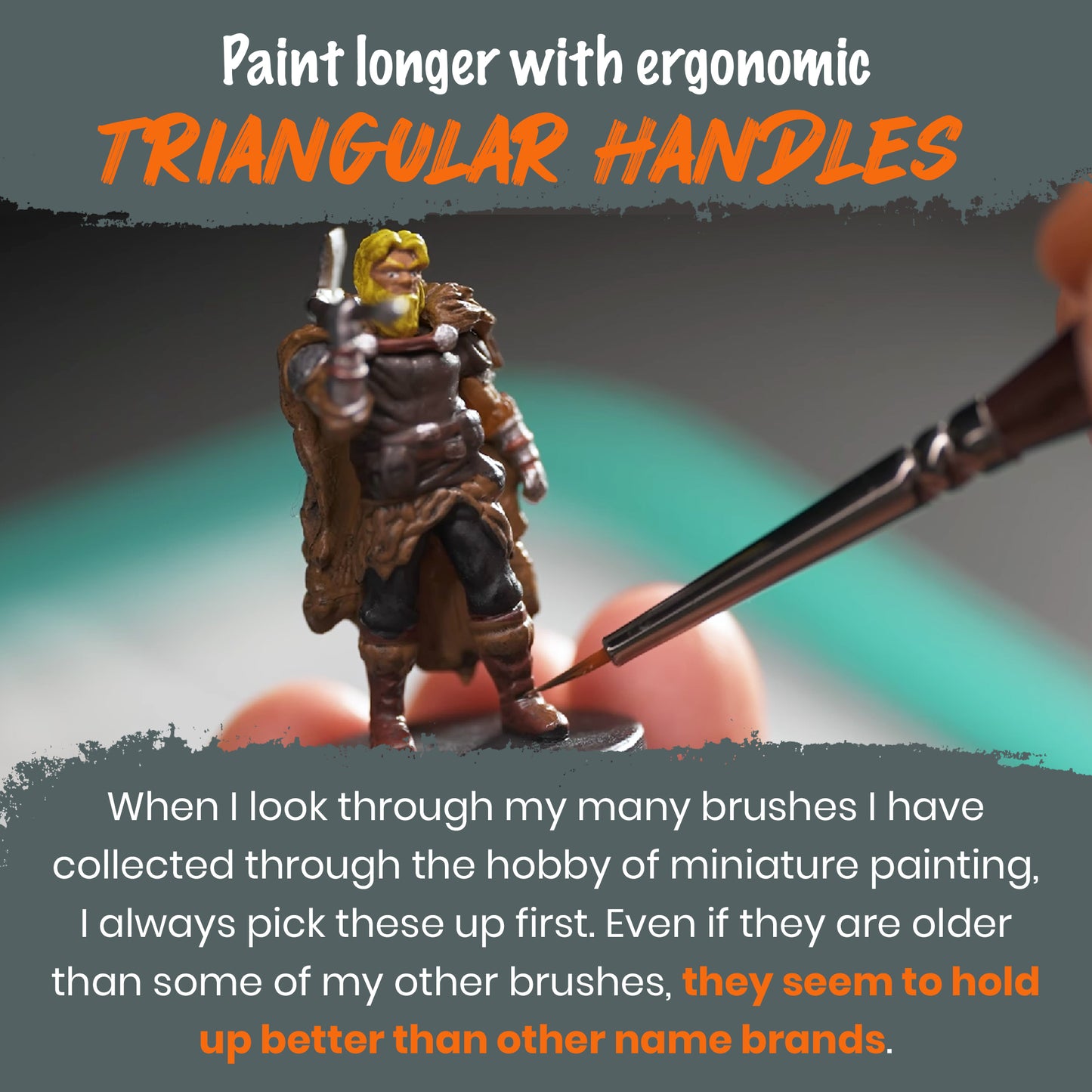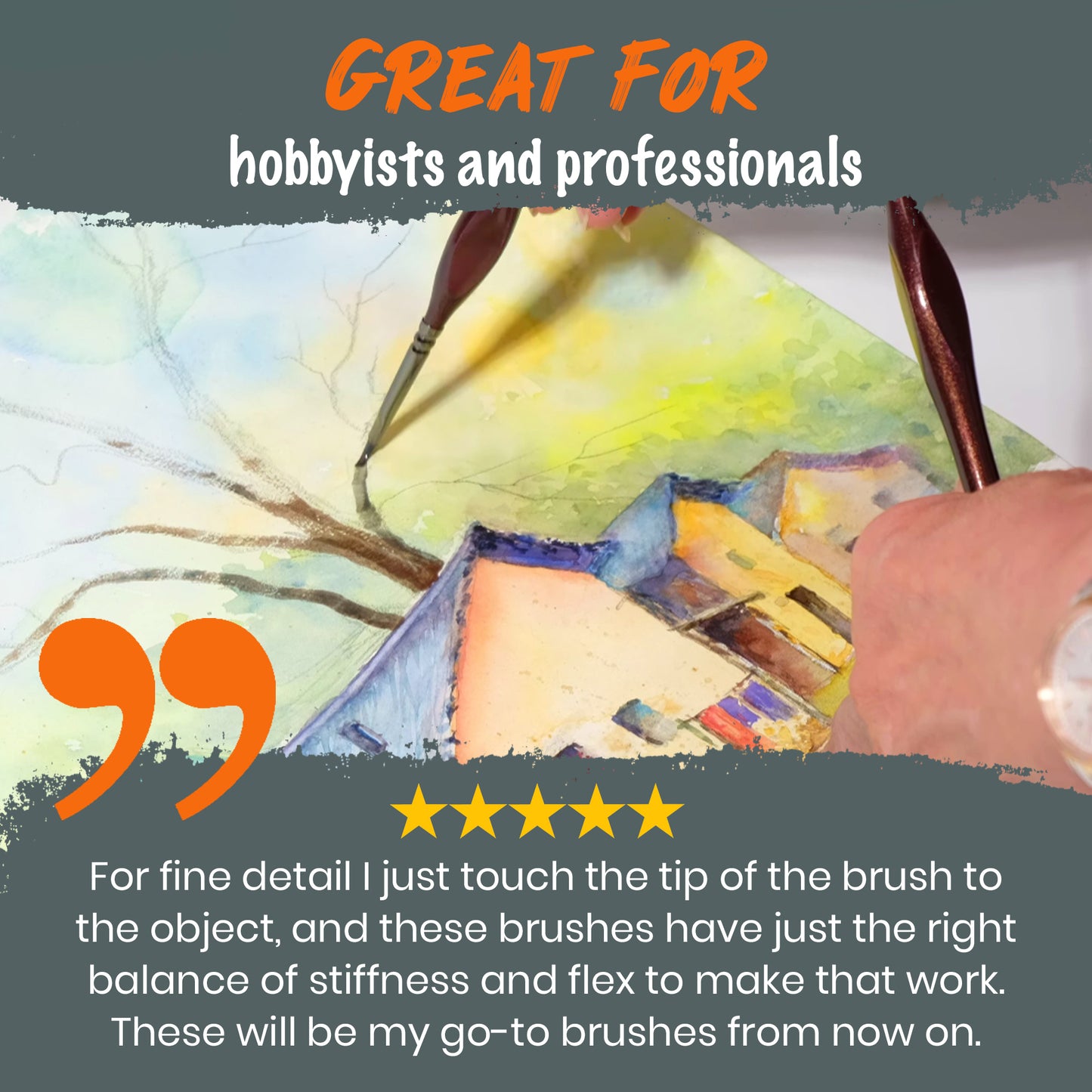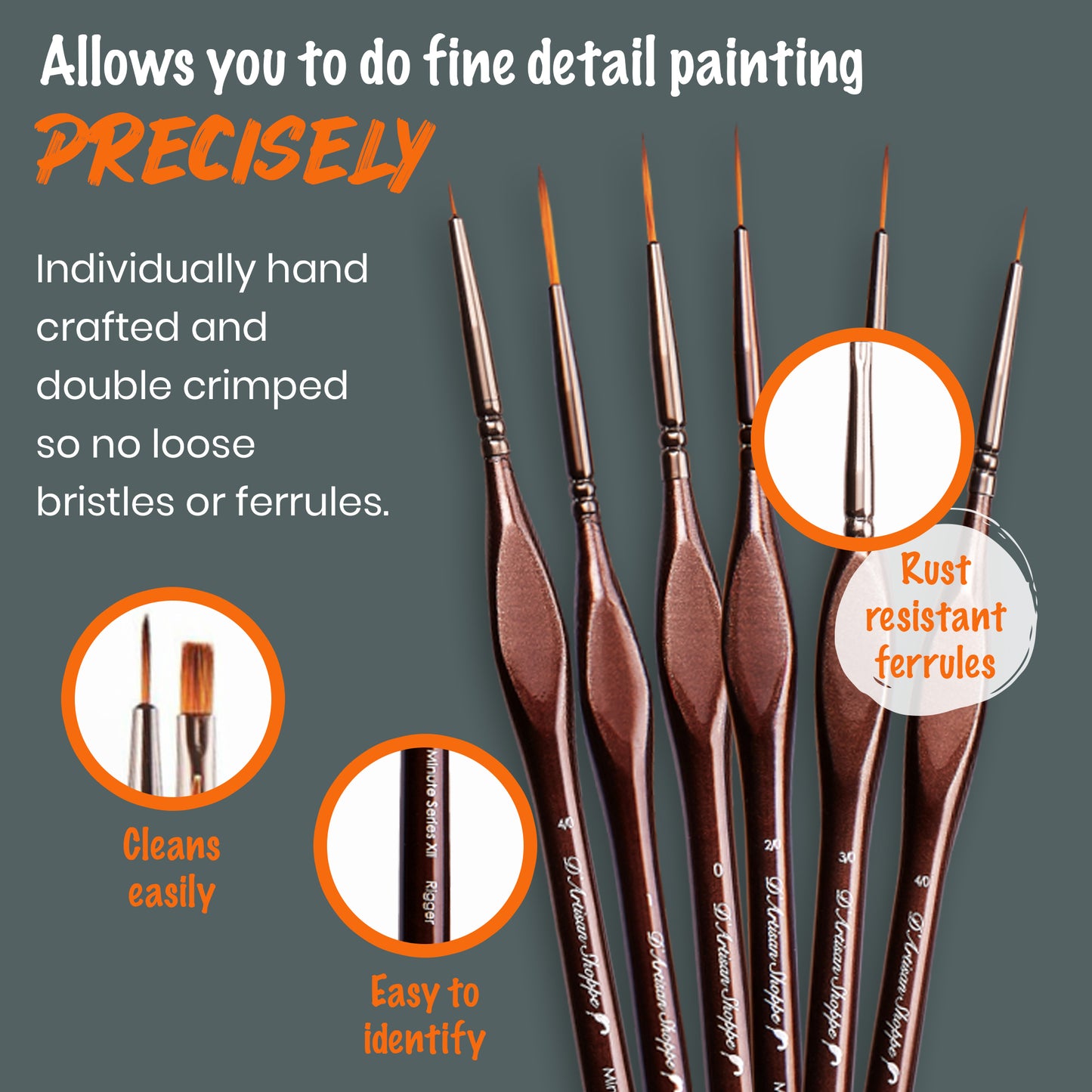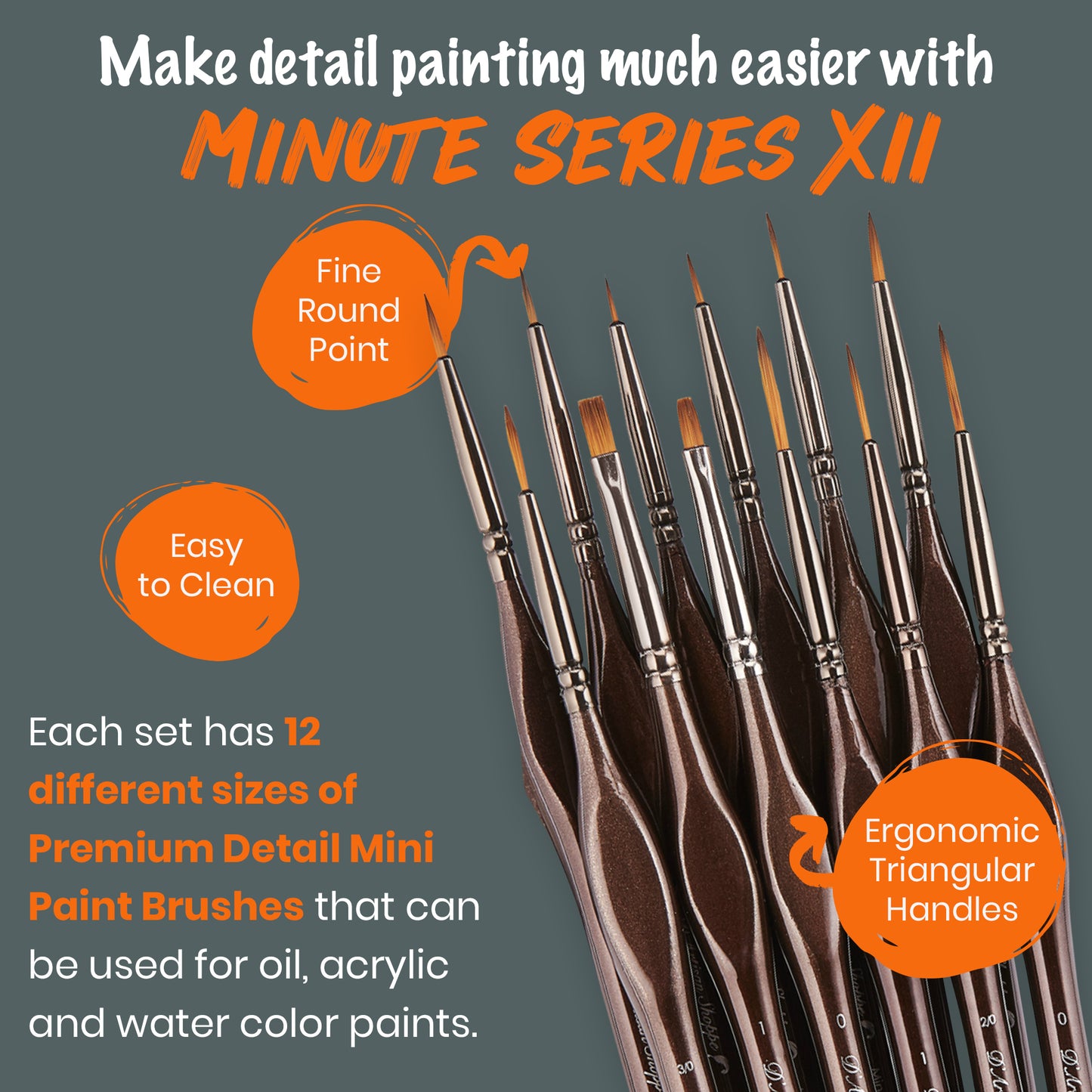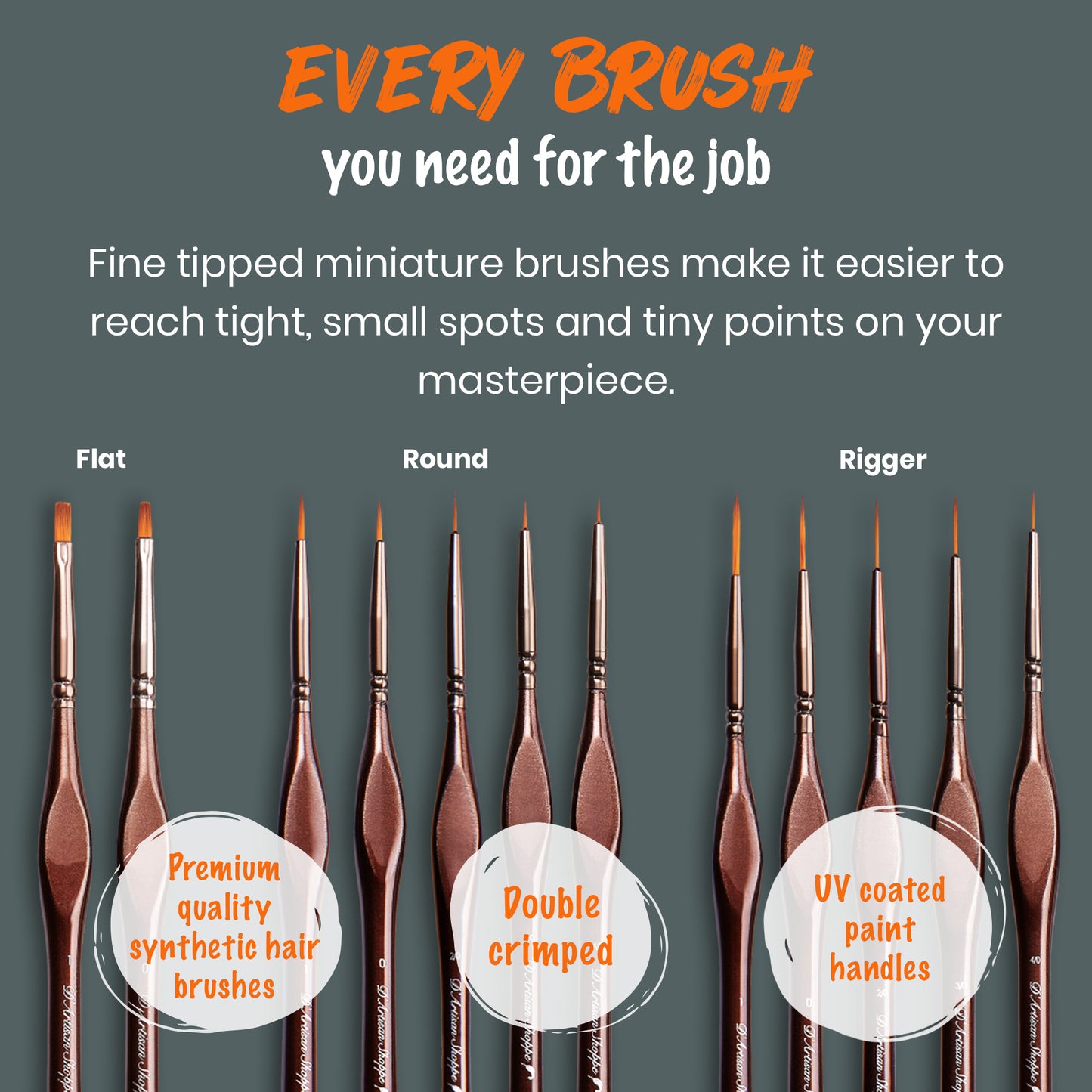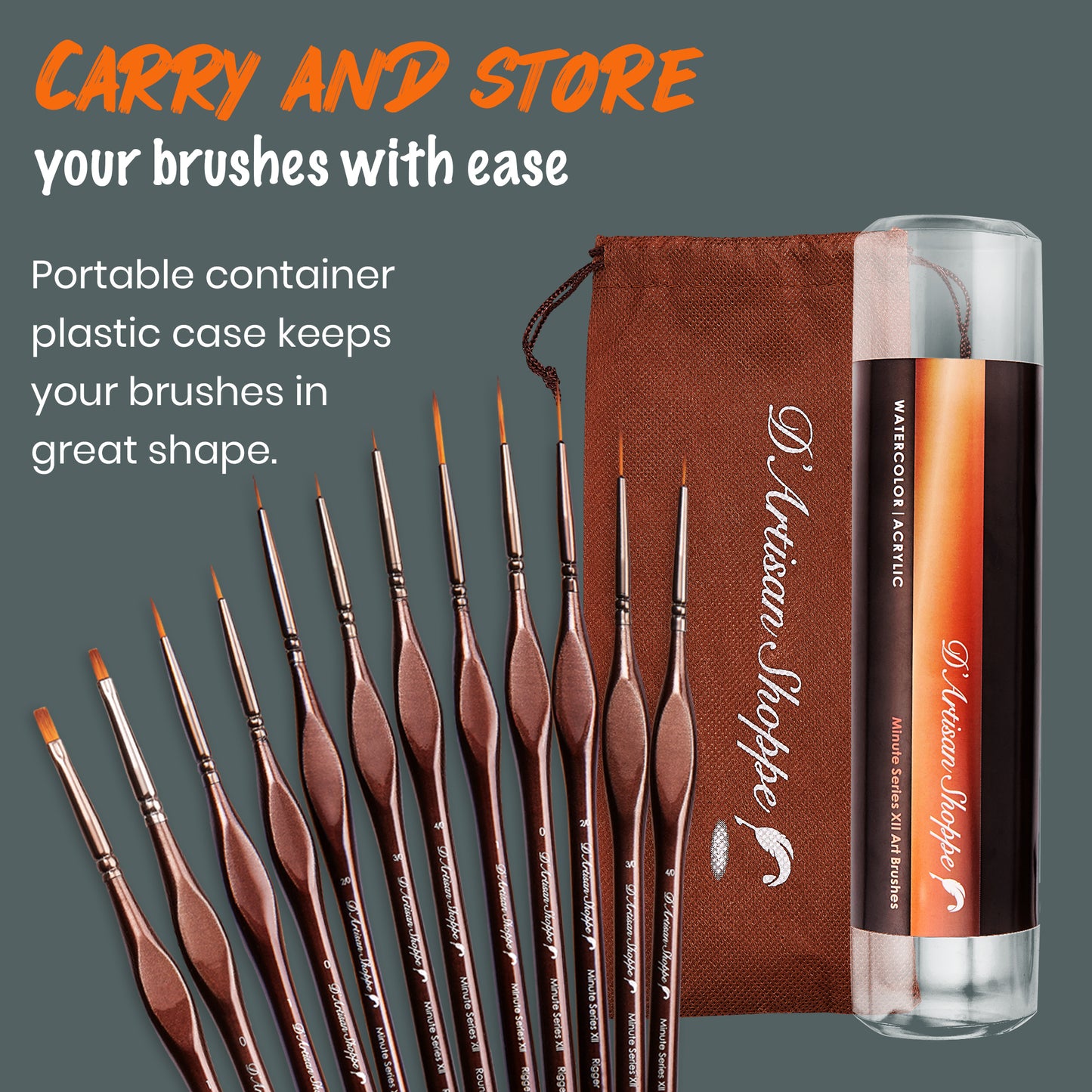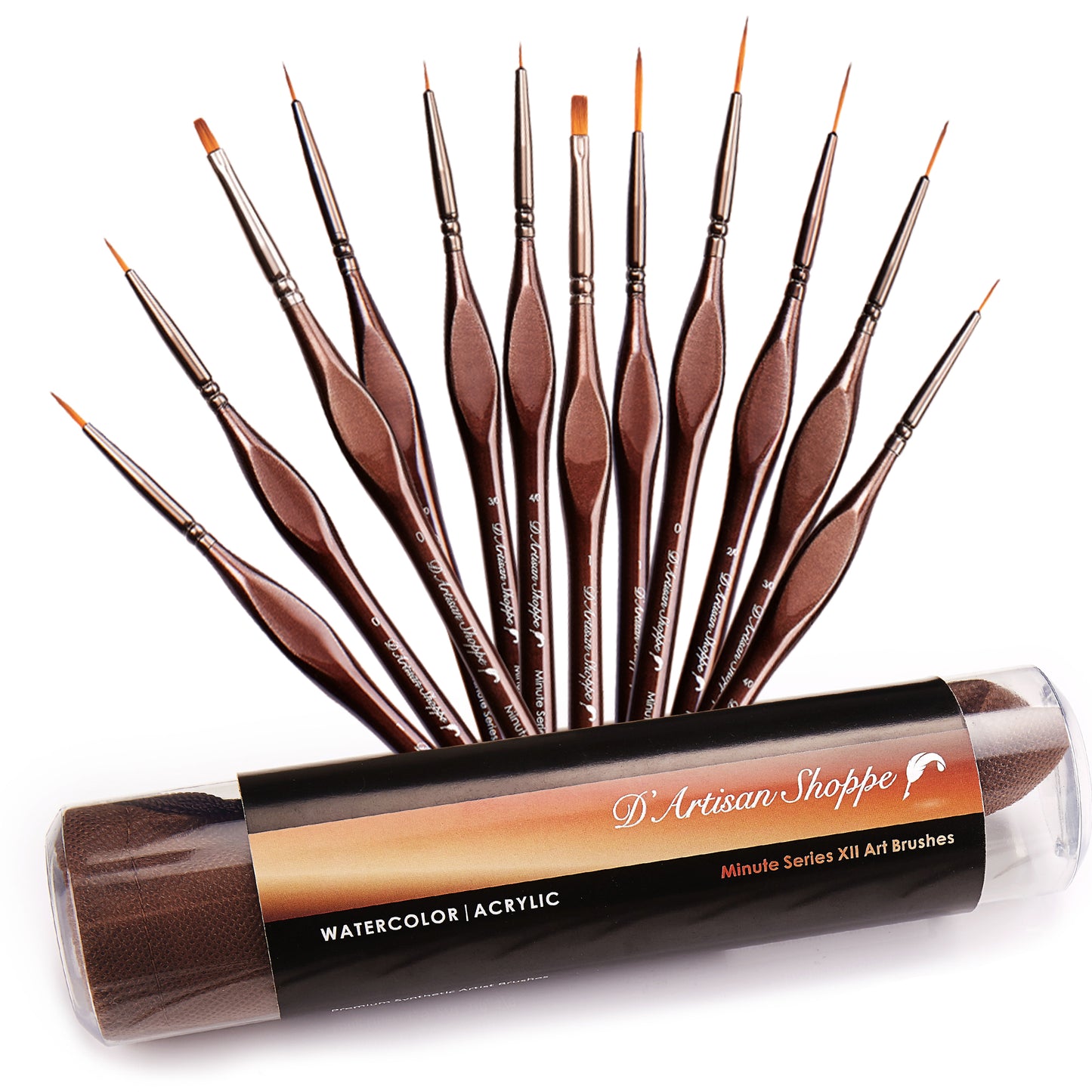 Minute Series XII Brushes
Muy superiores a otros pincelesLa forma para sostenerlos es muy ergonmica y las puntas muy finas, uso que le doy es para pintar miniaturas impresas en 3d
Originally posted on Chloes Online Store at Amazon
Feel great!
Overall the feel is wonderful. Make sure to rinse out the water-soluble glue on the hairs.
Originally posted on Chloes Online Store at Amazon
Beautiful brushes
These brushes are beautiful, the handles are great to hold and the bristles are smooth and perfect.
Originally posted on Chloes Online Store at Amazon
Great Set of Brushes
I got these brushes to use for painting miniatures in several board games I own. I had also purchased a couple Learn to Paint kits from Reaper but wanted to have additional brushes to work with. As a beginner painter, I'm sure these are not the best brushes possible, but they work great for my needs and I am happy to own them.
Originally posted on Chloes Online Store at Amazon