D'Artisan Shoppe
Regular price
Sale price
$13.50 USD
Unit price
per
Sale
Sold out
Do you build model kits and go through a lot of detail brushes? Or have a hard time maintaining the tips of your fine paint brush? Hate cleaning your painting brushes every time you turn around? Buy these miniature paint brushes. Save your expensive sables by using the detail paint brush for your micro detail painting.

Comfortable triangular handles gives you a good grip to keep your hand steady when using these model paint brush set. Offers great control and ideal for wargaming miniature painting such as Warhammer 40K Army Painter painting mini's like games workshop DND and reaper miniatures. No more hand cramping compared to thin paint brush variants and suitable for warhammer paint set.

If you're looking for art brushes for minitures rock painting shoe doll faces airplane kits nail art craft paint by numbers for adults, model airplanes or art and craft kits - look no further. Synthetic set of 4 x 0 hobby paint brushes with durable brass ferules to go with your miniature painting kit.

if you want entry level affordable fine paint brushes for acrylic painting you can't go wrong at this price for detail work. You get 4 identical size model brushes compared to 1 expensive GW or W&N detailing paint brush. Get the exact size you want without unnecessarily purchasing a complete set. We also sell size 000 and 1 round liner brush, plus size 0 & 1 flat brushes in our Fine Tip Series..

Makes a nice gift. This acrylic brush set comes with a free reusable zipper pouch with 4 tiny paintbrush of the exact same size. Ideal for the beginner or artist who needs a lot of model paint brushes. Suitable for all acrylic, oil, watercolor and any game model paint set like citadel, tamiya, testors, enamel, warhammer paint.
Share
View full details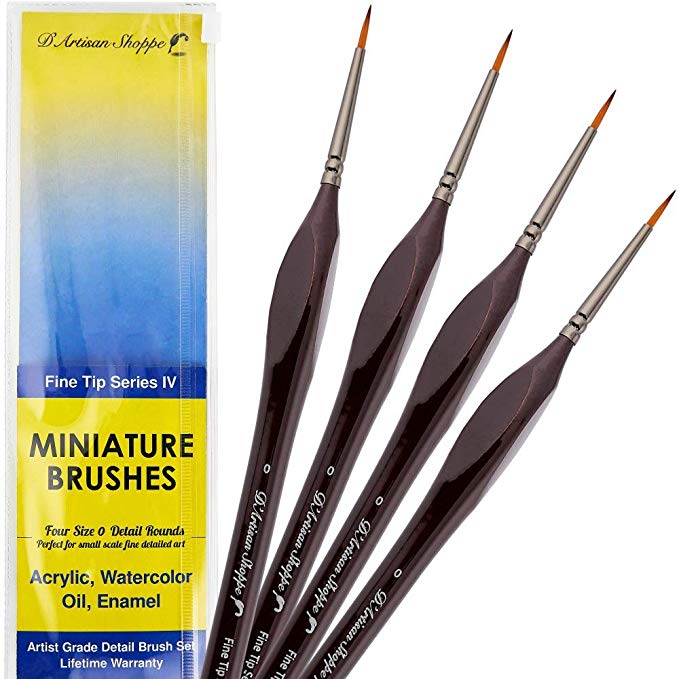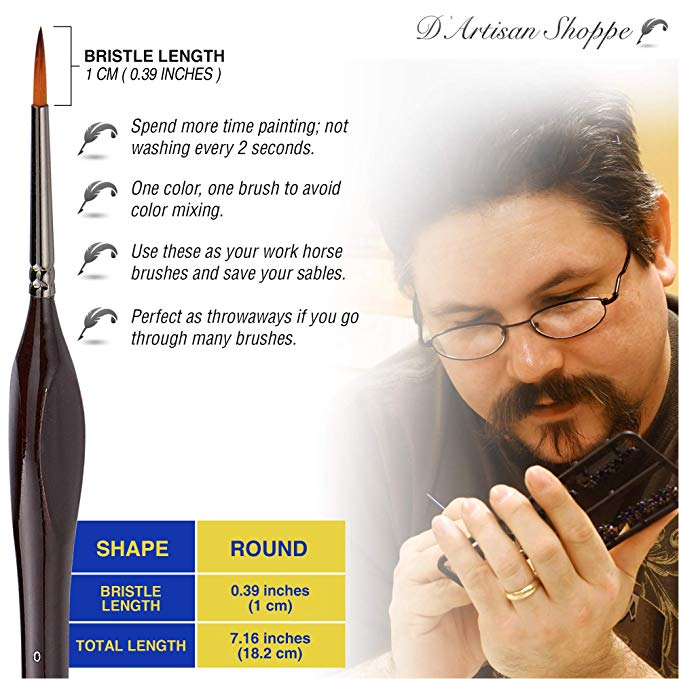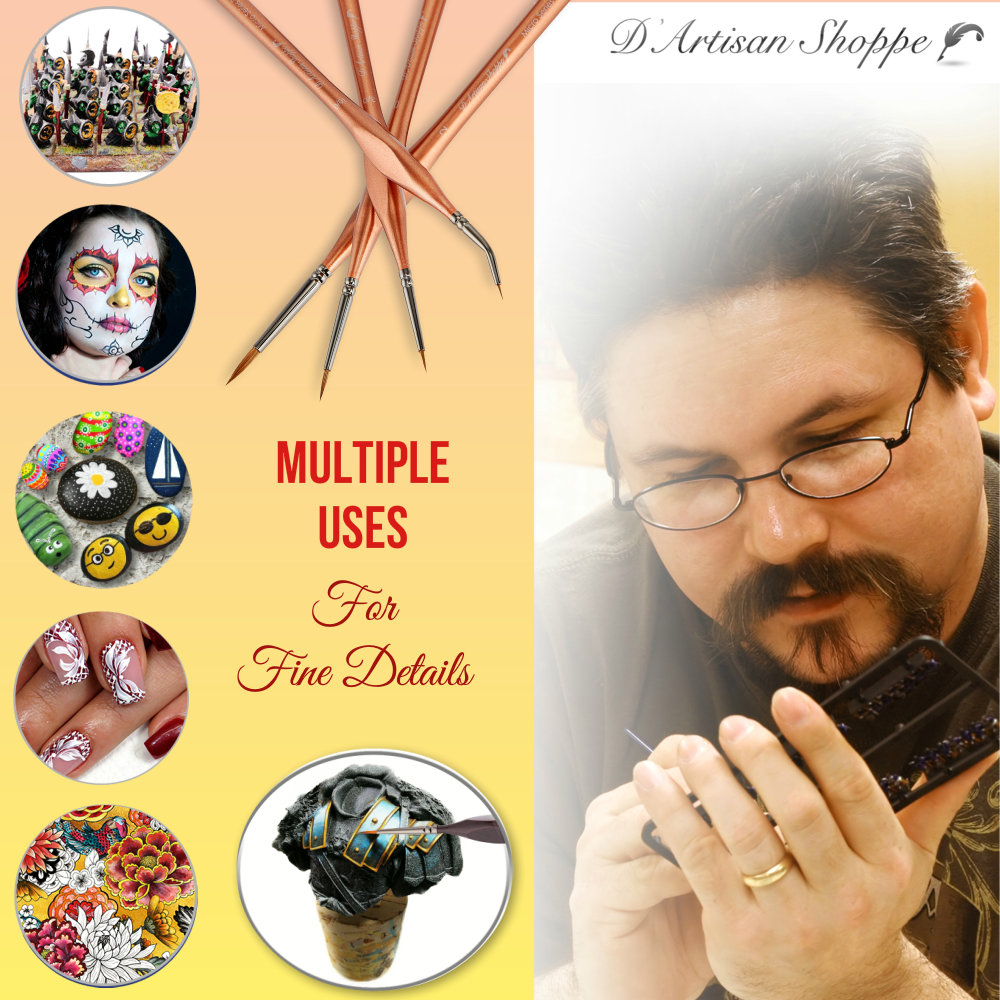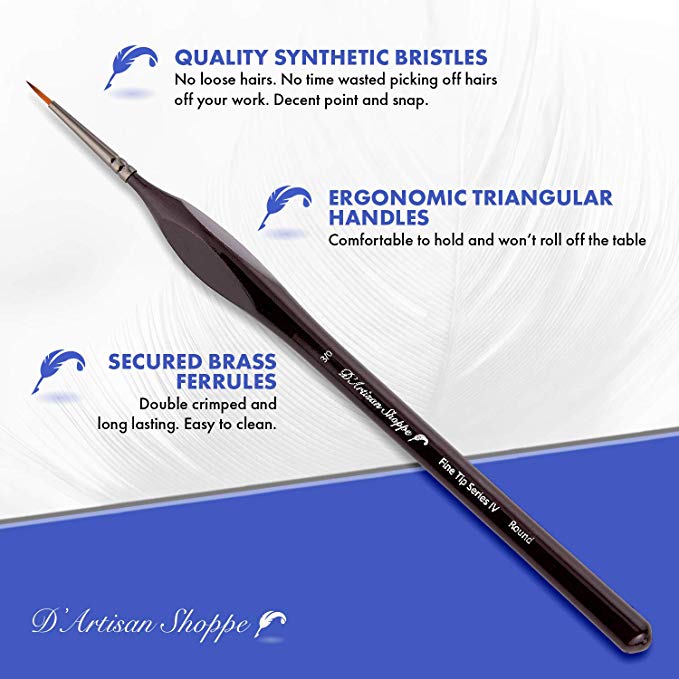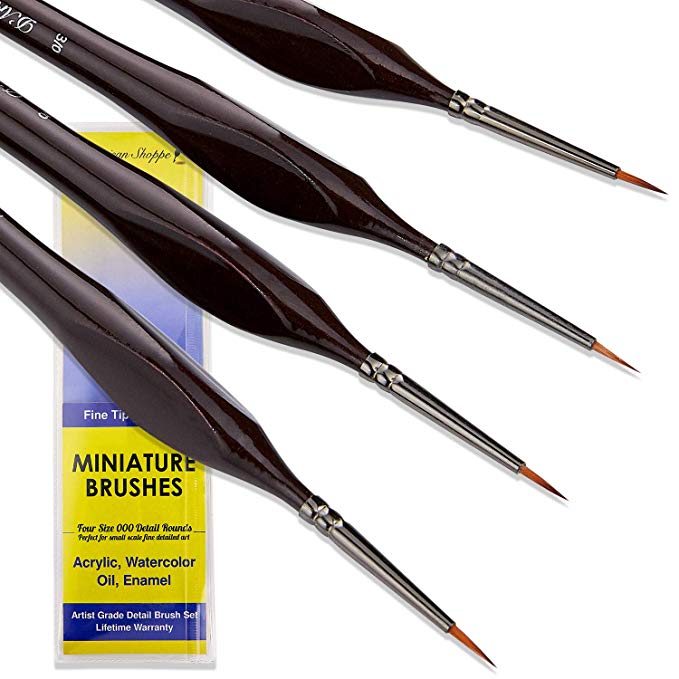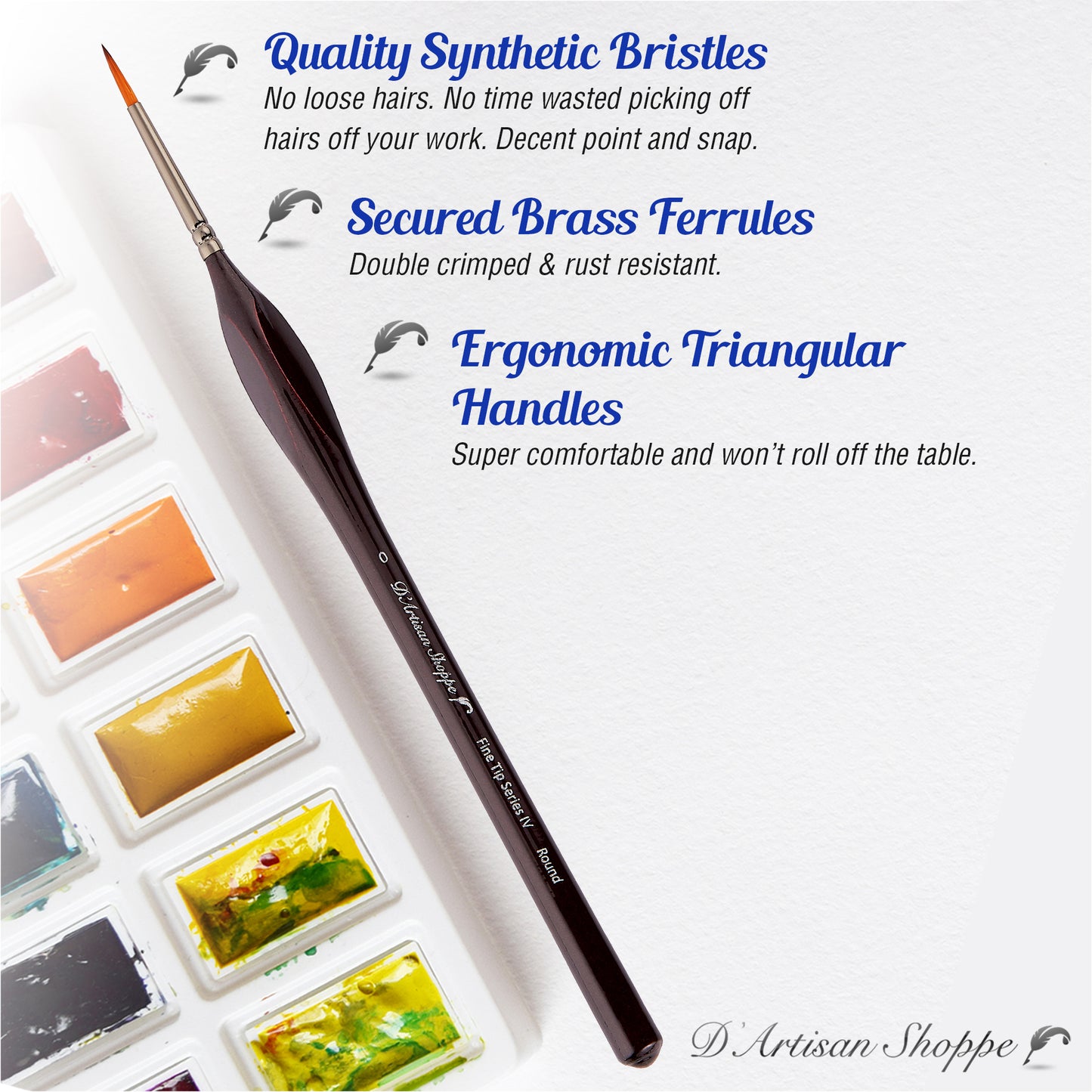 Good
find these to be an ideal size for many projects. The quality seems decent so far.
Originally posted on Chloes Online Store at Amazon